GTA V: Asked & Answered
Posted by OptimumPx July 02, 2013 : 53 Comments : 19,717 Views
Do you lie awake at night, asking the big questions?
'Why are we here?' 'What's the meaning of life?' 'Will GTA V be coming out on PC?'
If you do then
Rockstar is here with answers to all your questions!
(Just the ones about GTA V, not the existentialist ones....duh)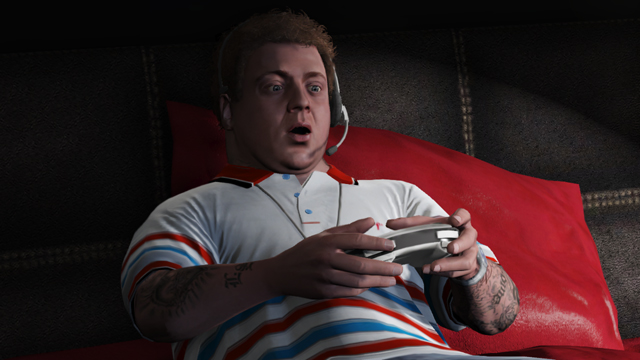 They've been gathering up all of our frequently asked questions about GTA V and have chosen to answer some of them for us!
Some of the more important points are:
You cannot permanently kill off any of the major characters. Even if you blow up Michael while playing as Trevor when you switch back Michael will simply spawn at the local Hospital.
There are "many" small towns in Blaine County.
The normal edition of the game will contain a paper map just like other GTA games. The blueprint map just looks cooler and contains more secret information.
Both weapons and vehicles will be customizable.
The 360 edition will use two disks, but fortunately the first disk will only be used for a mandatory install (8 GB) and won't be needed again unless to reinstall.
The PS3 version only has one disk, and will also have an 8 GB mandatory install.
Other then that there will be NO difference between the two versions of the game.
They say that they will release the first Official Gameplay Video...Soon!
There will be Multiplayer information later this summer. They did say there will be better anti-cheating measures in order to make sure everyone plays fairly.
As of right now they still have no info for us about a PC version, and are currently "completely focused on delivering the best possible experience for the consoles people have right now."
As for further delays they claim, "There's nothing to worry about [...] GTAV will be available for PlayStation 3 and Xbox 360 on September 17th."
Didn't see your favorite question answered? Well it's not too late! Just shoot off an email to them at
[email protected]
! And while you're waiting on their next Q&A session come visit us on
Our Forums
!
---
Comments (53)
---
Make A Comment
Sorry, comments have been disabled for this article.