GTA 5 Map
Last Edited by TreeFitty August 16, 2014 : 458 Comments : 2,108,022 Views
Check out different versions of the GTA V Map below. The Atlas, Roadmap, and Satellite map images were taken from the GTA V app from Rockstar Games. The full size images are 8192x8192! Under those three are additional maps you may find of interest.
We'll leave the pre-release information below for now....
---
How big will the map for
Grand Theft Auto V
actually be, and what exactly will it contain? That's what everyone wants to know, isn't it? Sadly at this early stage there isn't actually a lot that we
do
know, but we know enough to make some educated guesses.
How Big Will The GTA 5 Map Be? - "Very Big"
Rockstar Games stated
that it will be the "largest and most ambitious" game yet. To most people that seems to imply that it will be the largest GTA game map, but how big is that really? The largest GTA map so far is
San Andreas
at 13.9 square miles (36 square kilometers), so for GTA V to actually have the largest map yet it would have to beat that size.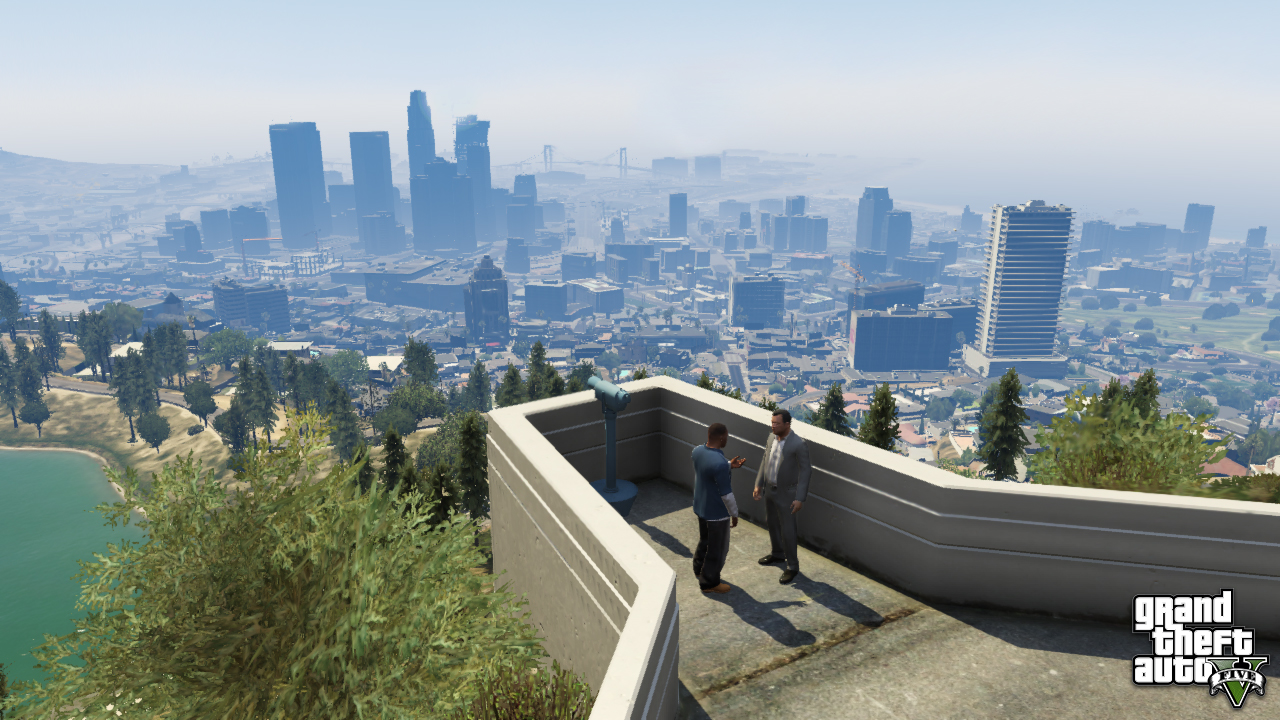 In a magazine interview,
Dan Houser announced to Game Informer
magazine that the map will be "very big", which still didn't tell us much. Game Informer's preview of GTA V finally
let us in on something more accurate
:
"Just how big is this world? Art director Aaron Garbut crunched the math. When you include interior and exterior spaces together, Los Santos is bigger than the worlds of Red Dead Redemption, San Andreas, and Grand Theft Auto IV combined, with room to spare."
iGTA5
Now
that
is
BIG
! A couple previews released on May 2nd, 2013 provided another comparison: the landmass will be 3.5-times the size of Red Dead Redemption. The total play area including the underwater realm will be 5-times the size. That means
the underwater area will be a whopping third of the map
!
What Will It Contain?
At a minimum we know the GTA 5 map will contain the city of Los Santos, mountains, beaches, and farmland. The ocean floor will also have plenty to see as well. Could it contain anything
else
is what we want to know.
Other Cities
Sadly it was confirmed in
Game Informer's
December issue that Los Santos is the only major city to be included in
Grand Theft Auto V.
There will, however, be some small towns scattered in the countryside. There isn't a whole lot of information available about these small towns at this time, but we do know they will make up the rural areas of Blaine County and there will be areas named Grapeseed and Sandy Shores.
iGTA5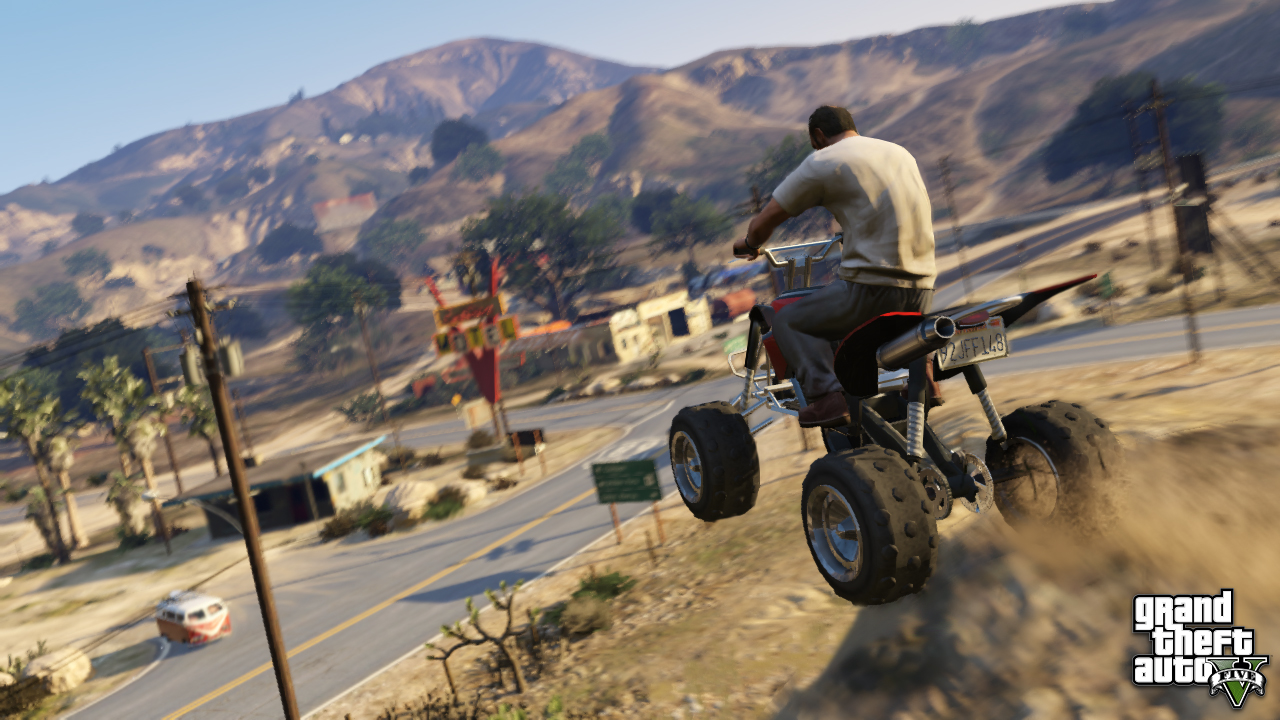 Military Base
Game Informer's
December issue confirmed that the map will include a military base, possibly based on Edwards Air Force Base which is located not too far north of Los Angeles. This would seem to be the source of the Hydra military jet seen speeding through the skyscrapers of downtown Los Santos in the first trailer.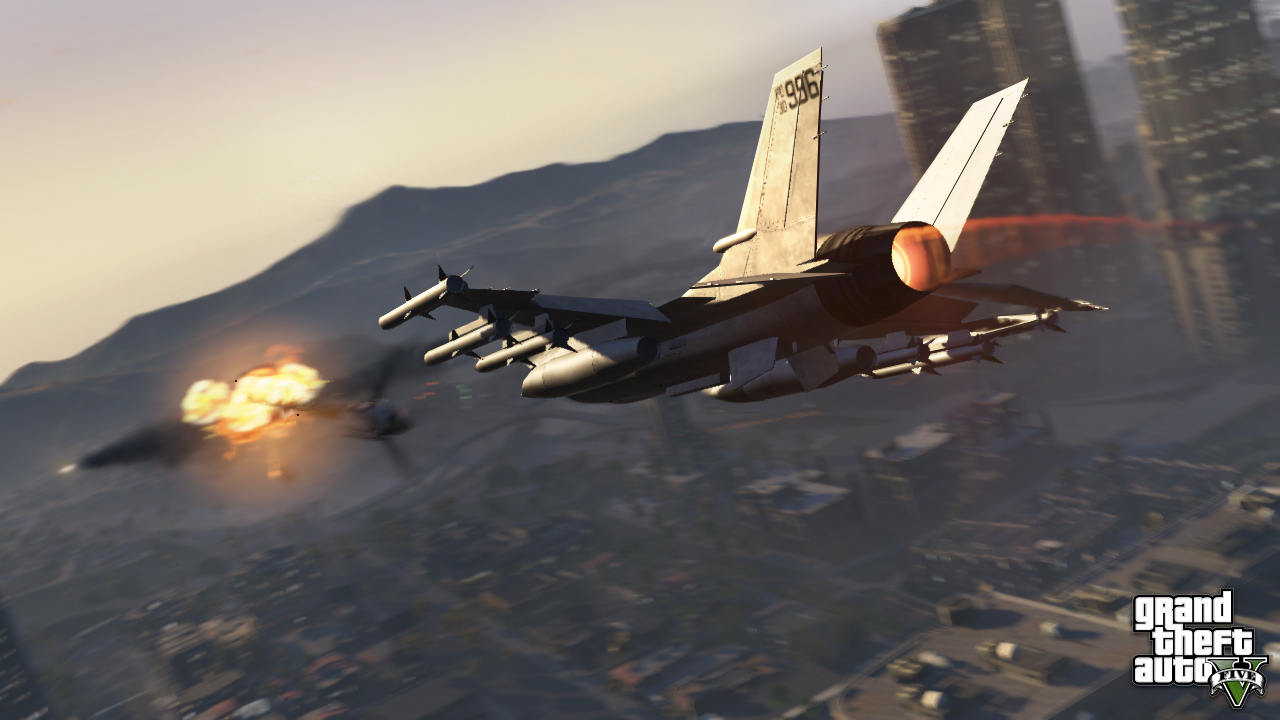 The actual GTA 5 map!
On pre-order posters for the
Special and Collector's Edition
, Rockstar included a good peek at the GTA 5 map via pictures of map "blue print" posters as part of the editions. We only see most of urban Los Santos but it finally gives us a good idea of what we are dealing with.
Below is a work in progress of the GTA 5 map using images pieced together from the blue print pics and filled in with various icons seen in the gameplay video: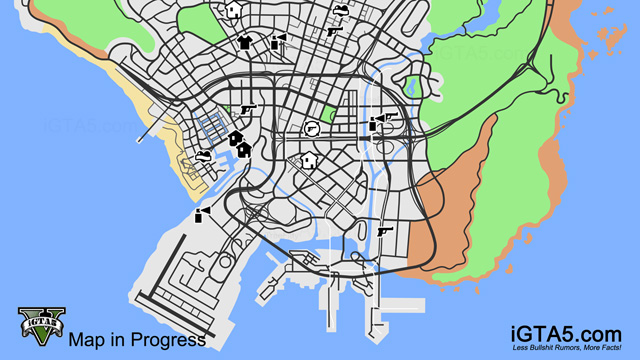 What will the rest of the GTA 5 map ACTUALLY look like? Take a look through the long discussion in the
GTA 5 Map forum topic here
. Numerous members have added their input, created maps, and evolved their ideas as more and more screenshots and trailers become available. Check it out and join in! You can also check out various
fake maps in the fan art gallery here
(some were featured on this page previously).
---
Comments (458)
---
Make A Comment