Grand Theft Auto V Found in Social Club Files
Posted by TreeFitty September 26, 2011 : 19 Comments : 23,930 Views
With info so scarce on Grand Theft Auto V, Rockstar Games fans sift through as much dirt as they can to find a speck of gold. This time the name "Grand Theft Auto V" and "GTA V" have been found hidden away in some XML files of the
official Rockstar Games Social Club
:
The first XML file is
here
or see below if it gets changed. It involves videos: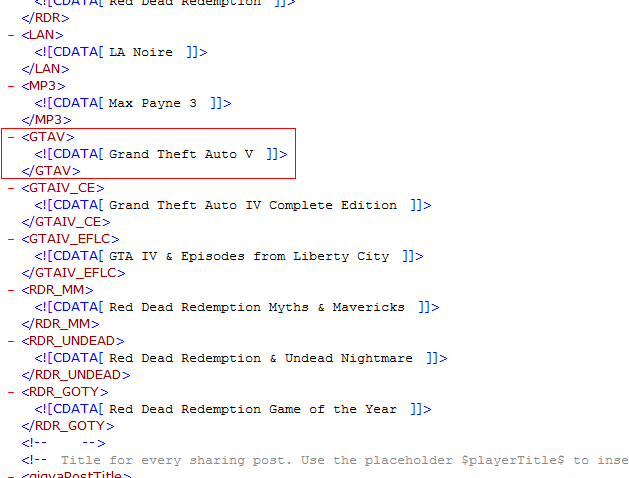 The second XML file is
here
or see below if it gets changed. This has to do with the multiplayer event schedule: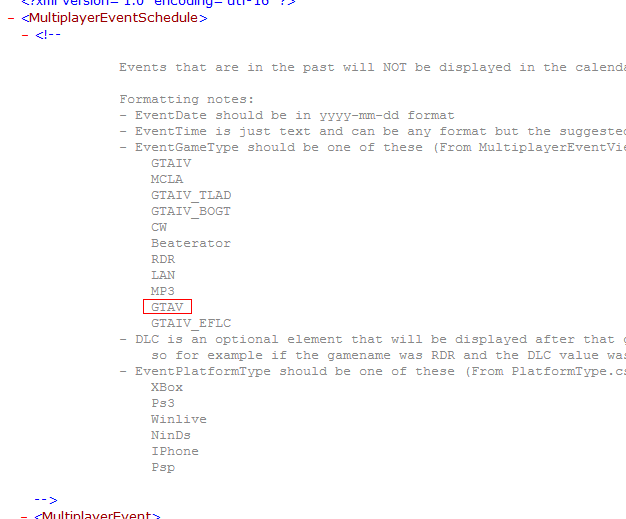 Before you scream "
typo!
" note that GTA IV is also listed and for Rockstar to mess that up, it would mess up their website too. Also note the
Game of the Year Edition of Red Dead Redemption
is also listed in the first pic as well as
L.A. Noire
too. An interesting thing is that
Beaterator
is shown in the second pic for Multiplayer Events.
What's noticeable is that
AGENT
is not listed in either file, even though it is listed at the Social Club as "coming soon". That title is being developed by Rockstar North, who is the main studio in the GTA series. Perhaps development of
AGENT
has been pushed back to make way for
Grand Theft Auto V
? Maybe
GTA V
will indeed be announced for
release after Max Payne 3
?
Let us know what you think of all this in the comments below or join the chat in the
GTA 5 forums
! Thanks to
GTANF.com
for finding this!
UPDATE:
The sites have been edited and GTA V has been removed.
---
Comments (19)
---
Make A Comment
Sorry, comments have been disabled for this article.