Latest GTA 5 News, Release Date & Screenshots
Grand Theft Auto V
(also known as
Grand Theft Auto 5
,
GTA V
or
GTA 5
) is the name of the newest Grand Theft Auto game by Rockstar Games. GTA 5 launched on September 17th, 2013 for the PS3 and Xbox 360, November 18th, 2014 for the PS4 and Xbox One, and finally
January 27th
March 24th
April 14th, 2015
for PC. iGTA5.com is a dedicated GTA 5 fan site keeping you up to date with all the latest news and
facts
!
[
Read More
]
---
GTA V Information
On iGTA5.com you'll find rumors and speculation about the game,
fan artwork
and
fake screenshots
along with official
news
and facts including the
Release Date
,
Images
,
Characters
and other official content. We also have a dedicated
GTA 5 Forum
specifically for GTA V discussion, so make sure you get signed up!
---
Share Your GTA 5 Content!
If you have any GTA V news, content, or fan art to share with us, please email
submit[at]igta5.com
!
---
MONDAY, AUGUST 24, 2015 :: Posted by TreeFitty :: 4 Comments :: 808 Views
The next update to Grand Theft Auto V - or new-gen at least - is coming next month. The video editor will debuting on the PlayStation 4 and Xbox One consoles along with some new features also making their way to the PC version.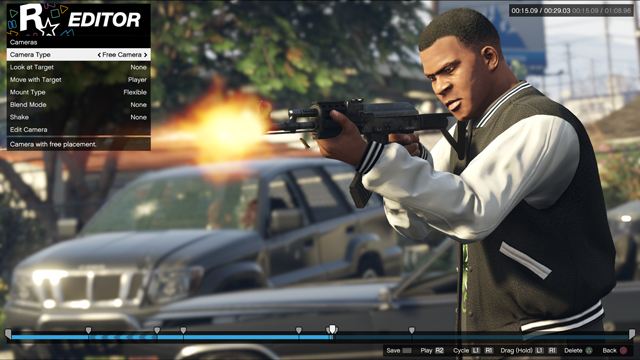 Create, edit and share your GTAV and GTA Online experiences – from amazing stunt montages to creative machinima storytelling – with the Rockstar Editor coming in September to PS4 and Xbox One.
NEW FEATURES
Here's a brief rundown of some of the new features that will debut as part of the next official update:
Ambient Audio and Sound Effects Library: Add ambient and atmospheric sound design with a library of audio tracks to help bring your scenes to life or add sound effects from a collection of Foley and other sfx.
Snapmatic Integration: Now you can export any still frame at a marker point straight to Snapmatic, giving you ultimate freedom when searching for that perfect camera angle.
Director Mode Updates: An enlarged minimap with location blips to highlight preset locations, the power to freeze chosen time of day settings and the ability to spawn air and water vehicles.
Copy and Paste Marker Properties: Easily copy and paste your audio settings from any marker to another marker in the clip – adding invaluable efficiency to your go-to editing techniques.
New Fonts: You'll now have more style options than ever for your titles and credits -Rockstar is tripling the library of available fonts with new styles.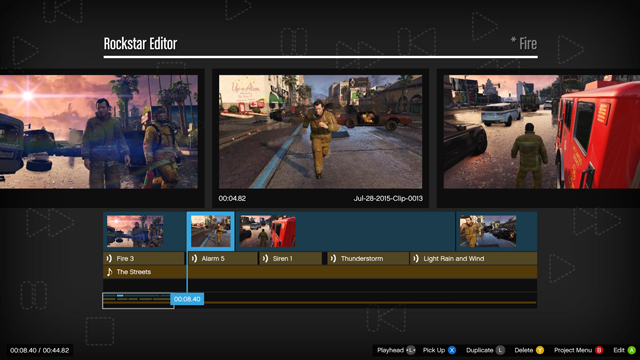 Add dramatic sound design to your creation with a new library of atmospheric Ambient Tracks.
Stay tuned for more features to be added in later updates as well – and as always, if there's a feature or change that you'd like to see, feel free to send it to Rockstar Games at GTAOnline@rockstargames.com where they are always on the lookout for great suggestions from players to help inform upcoming Title Updates. Also, stay tuned for more info about future video editor contests for all three platforms and further details about this forthcoming update.
Join the chat in the
forums
!
---
MONDAY, AUGUST 03, 2015 :: Posted by TreeFitty :: 0 Comments :: 1,102 Views
The grand finale in the lineup of GTA Online Double GTA$ & RP Heist bonuses kicks off today and lasts through the weekend with the biggest score of them all: the daring assault on the vaults of the Pacific Standard Public Deposit Bank.
To set-up this raid on Pacific Standard's flagship branch in Downtown Los Santos, you'll need to steal motorbikes from the Lost M.C., destroy a Merryweather convoy, extract a fugitive from the clutches of the LSPD and much more - all while earning twice the GTA$ and RP you normally would. And these Double GTA$ & RP bonuses extend to the Elite Challenges as well, so finish the Finale in under 10:15, avoid having NOOSE called and make sure nobody gets wasted to reap some serious rewards.
This week's additional Double RP GTA Online activities to help accelerate your rank and simultaneously practice key skills required for The Pacific Standard Job include:
Deathmatch: Finish in Top 3, Run Over and Kill an Enemy Using a Vehicle
Missions: Not Losing Any Lives Bonus
Races: Clean Lap, Fastest Lap, First for Whole Lap, Get Into 1st Place, Overtake Player 5 Times, Overtake Player 10 Times, Slipstream for 5 Seconds
Simeon Car Export Requests
Stunt Jumps
Survival: Enemy Kill, Vehicle Destroyed
Also later this week, look out for additional special daily discounts in GTA Online, which will be announced through the official Rockstar
Twitter
,
Instagram
, and
Facebook
. Have fun and Crew-up in the
forums
!
---
MONDAY, JULY 27, 2015 :: Posted by TreeFitty :: 0 Comments :: 1,109 Views
The next heist up for double RP and GTA$ is Series A Funding. The bonuses start today - July 27th - and stretch all the way through August 2nd. Other missions will also have some bonuses. More details below...
If you're already familiar with helping to get TPI's stake in the lucrative Los Santos narcotics industry off the ground, then now's the perfect time to take on the Elite Challenges in the Heist Finale for which you'll also be doubling up the GTA$ rewards:
Complete in under 6:30
Kill 75 enemies
Nobody gets wasted
For those new to GTA Online (or looking to rank up their second characters to the requisite Rank 12), Rockstar is also pumping up the RP bonus on select GTA Online activities. Moreover, these will also help increase your character's Skills - which should come in handy when undertaking Heists. Bonus Double RP activities this week include:
Gang Attacks
Mission: Out of Harmony
Missions: Deliver a Package Bonus
Deathmatch: All Kills
Deathmatch: 1st, 2nd and 3rd Place finishes
Deathmatch: 3, 6 and 10 Kills
Deathmatch: Power Player, Kill When Close to Death
Vehicle Deathmatch: Kill Power Player
Survival: Wave Reached
Capture: RP Rewards for Collecting Mission Package
And lookout for bonus temporary mark downs on GTA Online gear and vehicles throughout the week, which will be announced via Rockstar's official
Twitter
,
Instagram
, and
Facebook
. Have fun and Crew-up in the
forums
!
---
MONDAY, JULY 20, 2015 :: Posted by TreeFitty :: 0 Comments :: 1,390 Views
Didn't get enough GTA$ or RP this weekend? Then take on the Humane Labs Raid instead this whole week into Sunday night! Play right now to get double the GTA$ and RP for playing the heist or setup missions for it. There are other bonuses as well...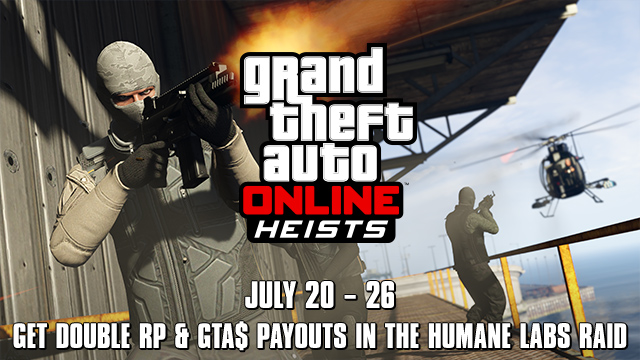 The double GTA$ bonus also extends to the Elite Challenges for the Humane Labs Raid, so don't forget to Crew up and focus your efforts on completing the finale in 11:00 flat, not damaging your vehicles and making sure everyone gets out alive.
As with last weekend's Prison Break Heist bonuses, Rockstar is also ramping up the RP on select GTA Online Activities and Challenges, aiding you in ranking up while practicing the skills necessary to beat GTA Online's trickiest team challenges.
Plane Takedown
Flight School
Destroy Vehicle Targets
Complete a Gang Attack
Deliver an Export Vehicle to Simeon
Parachuting
Deathmatch: Kill 2 Enemies Within 10 seconds, Kill an Enemy Within First 30 seconds
Vehicle Deathmatch: Kill 2 Enemies Within 10 seconds of Each Other, Kill an Enemy Within First 60 seconds, Get a Killstreak, Get First Kill
Finally, each day this week there'll be an additional incentive to make sure you maximize every day of this limited-time offer. Don't miss out on the opportunity to pick up top notch gear for rock bottom prices, and even more Double GTA$ in Adversary Modes. Keep an eye out on Rockstar's
Twitter
,
Facebook
, and
Instagram
for more details.
Have fun and Crew-up in the
forums
!
---
WEDNESDAY, JULY 15, 2015 :: Posted by TreeFitty :: 7 Comments :: 1,500 Views
Round up your most trusted criminal associates. Word has hit the streets that over the next few days, the incentives from Agent 14 for breaking Maxim Rashkovsky out of Bolingbroke will be twice as nice. Starting tomorrow and continuing through Sunday, July 19th, The Prison Break Heist (which occurs following the completion of the 2-player Fleeca Bank set-up Heist) will award 2X RP & GTA$ payouts in GTA Online! More details below...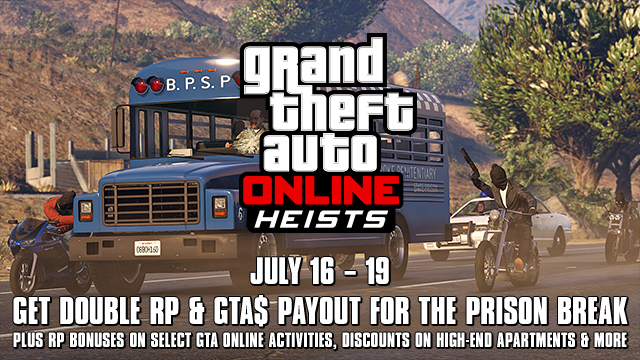 For those who don't yet have the necessary credentials or proper location to kick things off, Rockstar is dialing up the RP bonuses on select GTA Online activities to help you rank up and Dynasty 8 is slashing prices on high-end properties. GTA Online activities with 2X RP bonuses include:
Armored Trucks
Collecting Bounties
Completing Daily Objectives
Crate Drop Collection & Enemy Kills
Destroy Vehicle Targets
Distract Cops
Flight School
Gang Attack Completion and Enemy Kills
Holding up a Convenience Store
Import/Export Vehicle Delivery
Impromptu Race
Killing a Mugger
Lester Kill Targets
Losing Wanted Levels
Plane Takedown
High-end Los Santos apartments with a 25% discount are:
3 Alta Street (Apt. 10 & 57)
4 Integrity Way (Apt. 30 & 35)
Del Perro Heights (Apt. 4, 7 & 20)
Eclipse Towers (Apt. 3, 5, 9, 31 & 40)
Richards Majestic Apt. 2, 4 & 51)
Tinsel Towers (Apt. 29, 42 & 45)
Weazel Plaza (Apt. 26, 70 & 101)
Stay tuned for more updates on this developing situation over the next few days, including some fierce tactics to maximize your payouts in The Prison Break Heist and special limited-time price reductions on select gear and vehicles to be announced at the Rockstar Games
Twitter
,
Facebook
and
Instagram
.
Awesome! Join the fun in the
forums
!
---
FRIDAY, JULY 10, 2015 :: Posted by TreeFitty :: 4 Comments :: 1,663 Views
As promised, here's a rundown of what to expect this weekend (and right now) for the Ill-Gotten Gains Event Weekend. As usual there is bonus RP, GTA$, and more...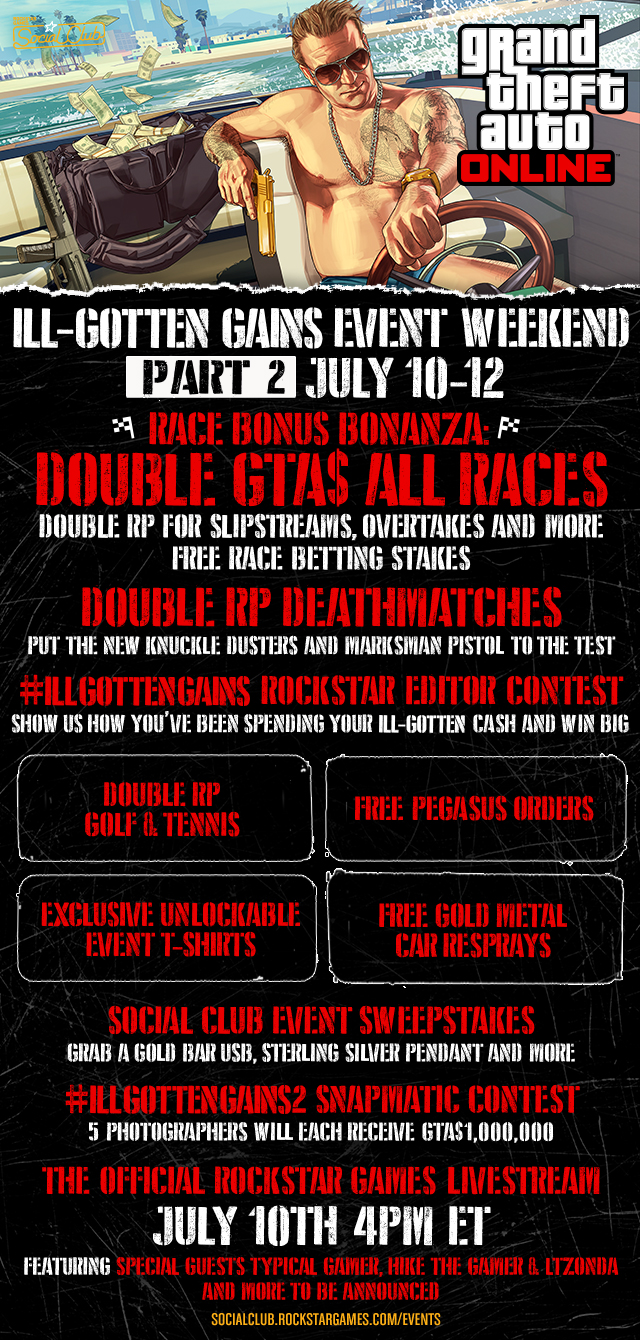 ---
WEDNESDAY, JULY 08, 2015 :: Posted by TreeFitty :: 5 Comments :: 1,641 Views
Time to empty out what's left of your GTA Online bank account by spending it all on more cars, clothing, and weapons with the Ill-Gotten Gains Update Part 2 which is now available across all platforms.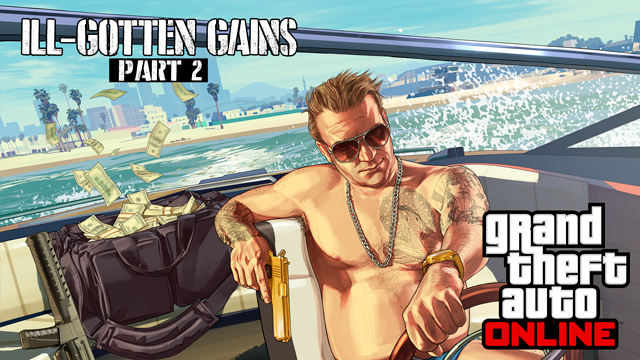 Part 2 of The Ill-Gotten Gains Update for GTA Online delivers desirable new vehicles, unforgiving new weapons and clothes to make you stand out in a crowd. For the unconventional, the Coil Brawler is a luxury sports-styled off-roader with raised suspension and a 400 horsepower engine that will muscle its way over any terrain. If top speed is what matters most, the Progen T20 is among the fastest cars to ever arrive in Los Santos, and the Vapid Chino brings some old school sedan brawn to your vehicle collection, while the Dinka Vindicator motorcycle adds agility and speed, featuring a kinetic energy recovery system (KERS) that stores energy from braking and delivers a burst of speed on activation.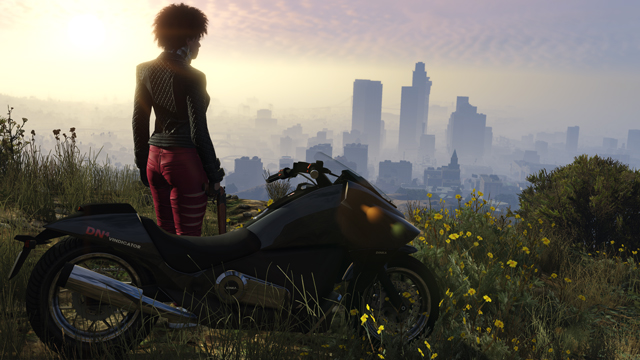 For a level of refinement that only dirty money can buy, the Lampadati Toro screams sophistication – a speedboat crafted with the finest timber from protected rainforests, six-inch lacquer finishing and twin v12 engines. Meanwhile, a range of exotic weaponry hits Ammu-Nation with the wood-finished Marksman Pistol, a single-shot weapon with more stopping power than a pump action shotgun or the slightly more personal, solid gold Knuckle Dusters.
For those who prefer to wear their status as conspicuous consumers, the iFruit Snap Watch adds a hint of tech savvy to your wrist, or opt for a more classically opulent timepiece with the Medici Radial or Covgari Universe – all available at retailers across Los Santos alongside a massive selection of new apparel and jewelry for men and women.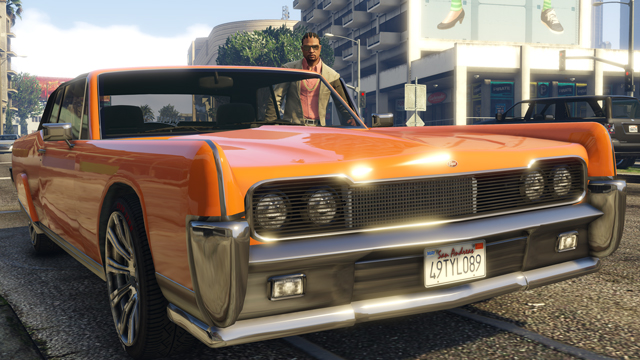 In other news, The Ill-Gotten Gains Update Part 2 brings the release of the new
radio station
, The Lab on all four console versions of GTAV. Hosted by Dr. No and the Chemical Bro., The Lab features new tracks created by The Alchemist and Oh No and inspired by their work on the original score for GTAV, with guest appearances from Killer Mike, Little Dragon, Earl Sweatshirt, Phantogram, Freddie Gibbs and more.
To help get you into one of their new vehicles, the esteemed salesmen at Legendary Motorsport are offering a one-time
25% REBATE
on your next qualifying purchase this week (July 8th – 15th). All you need to do to qualify for this special limited-time offer is have your email address
registered and verified with the Rockstar Games Social Club
, be a
member of the Rockstar Games Mailing List
and
join a Crew
. The cash from the Legendary Motorsport rebate will be deposited in your in-game Maze Bank account by Sunday, July 19th. To fulfill these requirements, login to your Social Club profile. If your profile already meet these three requirements, just visit Legendary Motorsport in-game and purchase your new ride.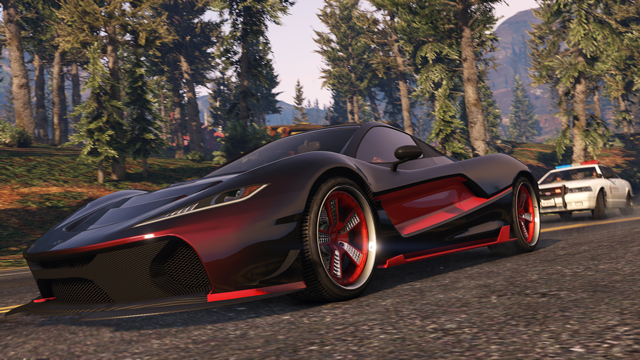 And as always, this
new Title Update (1.28)
additionally includes many other new enhancements, improvements and fixes for known issues. Amongst these items by popular demand will be the ability for creators to make custom Jobs at the Los Santos International Airport and the Fort Zancudo Military Base for the first time. Rockstar can't wait to see what the Creator community cooks up in those previously off-limits areas. They've received lots of other fantastic feedback to the
official GTA Online feedback inbox
from the Creator community about features they'd like to see. One such update that they are currently working on for a next update is a new feature to enable creators to properly stack props, adding proper support for that highly-requested feature powering super fun mega-ramps, loops and parkour courses – please stay tuned for more information on that. Rockstar encourages all players to please continue sending your wishlists and suggestions to
GTAOnline@rockstargames.com
as it is of invaluable help in informing positive fixes, tweaks and other updates to the game.
Lastly, head to
Rockstar Downloads
for digital versions of the new ILL-GOTTEN GAINS Part 2 artwork seen above now available as desktops, Twitter and Facebook headers, avatars and more. And stay tuned for information about this weekend's official ILL-GOTTEN GAINS PART 2 Social Club Event Weekend with special bonuses to be announced very soon!
Have fun and join the chat in the
forums
!
---
WEDNESDAY, JULY 01, 2015 :: Posted by TreeFitty :: 6 Comments :: 1,903 Views
Did you miss last year's Independence Day Special? Not to worry! Rockstar Games is bringing back specialty items in GTA Online starting today and lasting into Monday, July 6th. You can also take advantage of bonus RP and GTA$ when playing this weekend. More details below...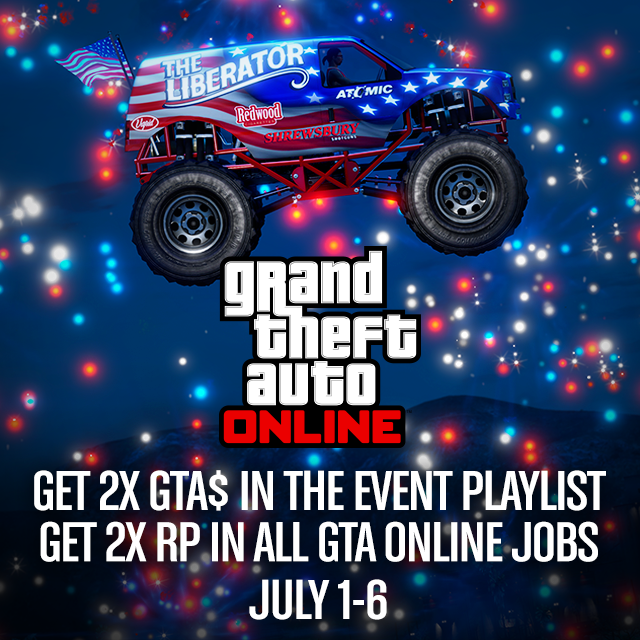 ---
TUESDAY, JUNE 30, 2015 :: Posted by TreeFitty :: 6 Comments :: 2,242 Views
After teasing us that the next part of the Ill-Gotten Gains update was coming next month, Rockstar has set an official date:
Ill-Gotten Gains Part 2 will release on July 8th, 2015
. Also coming with the update, "The Lab" radio station will become available to all consoles.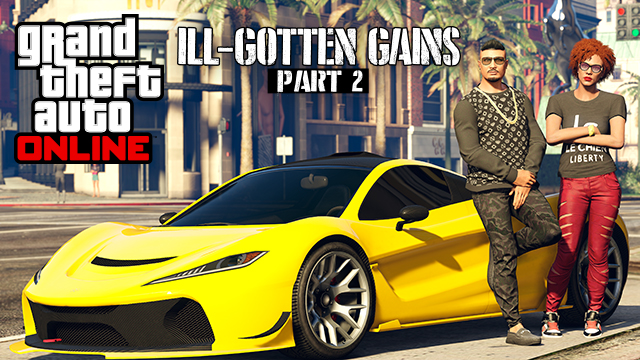 Stay tuned for more details on next week's update, including particulars for the second
Ill-Gotten Gains Social Club Event Weekend kicking off on Friday, July 10th
. For now, check out a sample of what's coming up below - and for players who didn't get last year's Independence Day Special, look for the return of old favorites at reduced rates,
including the Firework Rocket Launcher
.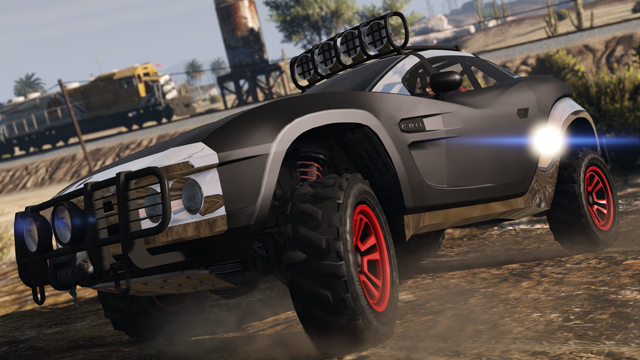 From the San Chianski Mountain Range to the sidewalks of Vinewood Boulevard, the stylish Coil Brawler is equipped to handle any terrain.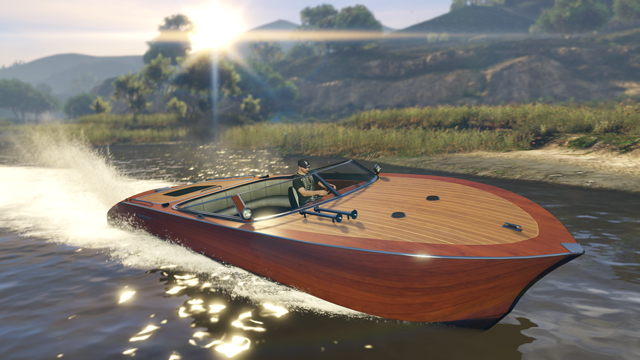 Docktease expands its fleet with the classic Lampadati Toro.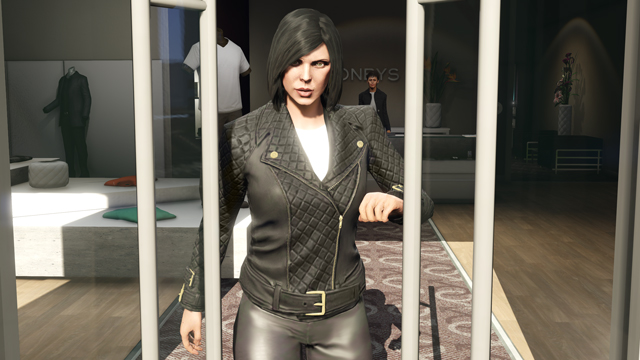 New shipments of clothing and accessories are available at high end retailers across Los Santos.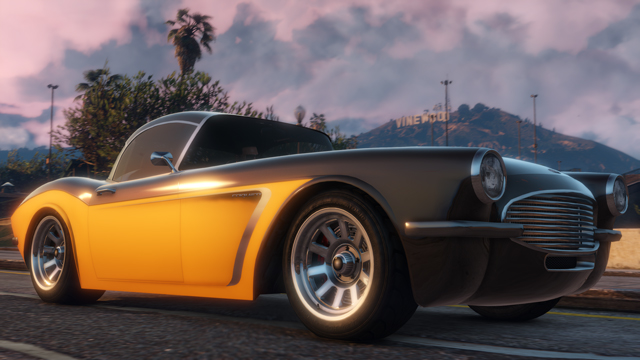 The Invetero Coquette BlackFin offers a new body style on an old favorite.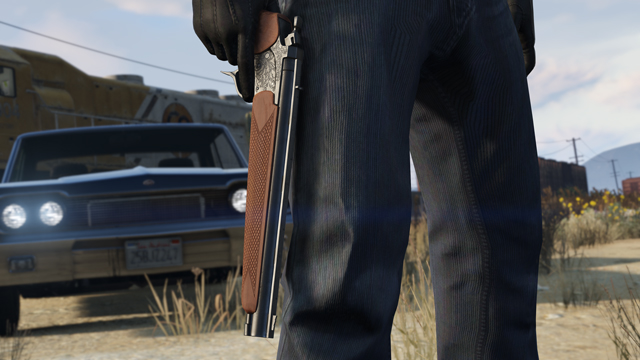 The extremely powerful and damaging, single-shot Marksman Pistol.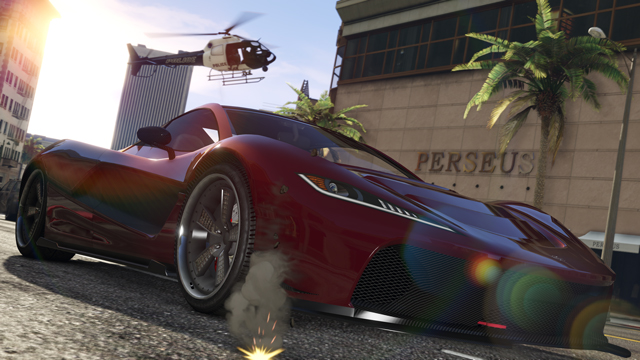 The blazingly fast Progen T20 is built from the ground up for quick getaways and street-tuning.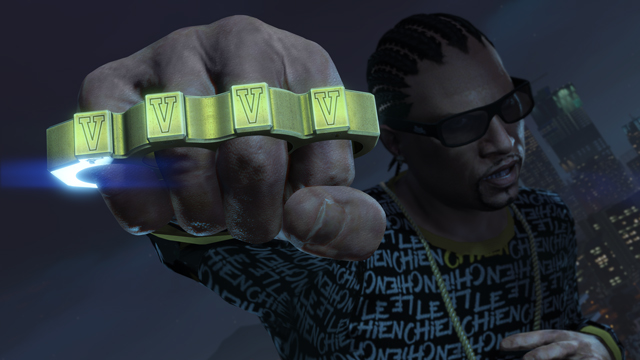 Knuckledusters from Ammu-Nation offer a personal way to connect with new friends all over Los Santos.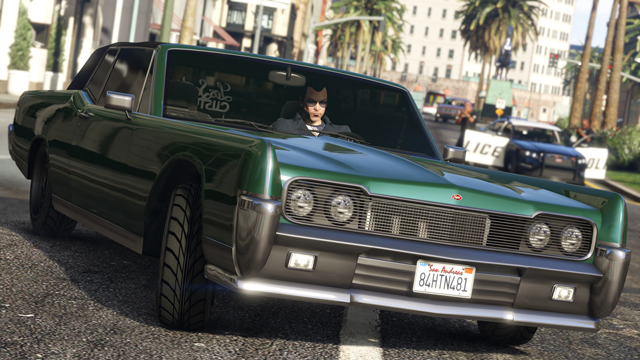 Represent your local custom shop in the Vapid Chino with a Los Santos Customs Plaque.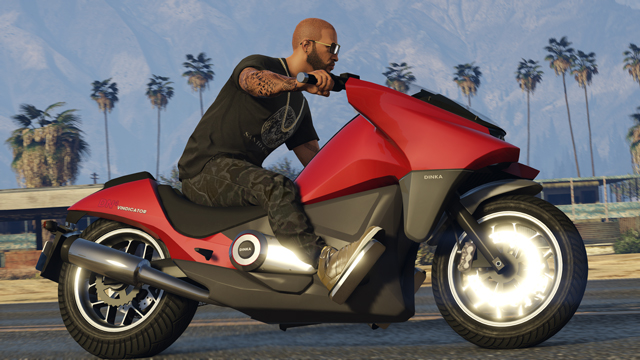 Luxury meets raw power with the Dinka Vindicator.
Awesome! Join the chat in the
forums
!
---
FRIDAY, JUNE 26, 2015 :: Posted by TreeFitty :: 0 Comments :: 1,852 Views
Some good news of different varities. First and foremost, Rockstar Games has stated that the second part of the Ill-Gotten Gains update will be coming next month. Along with it, "The Lab" - a new
radio station
that debuted on PC - will also be coming to all consoles. And if that isn't enough, a vinyl record for "Welcome to Los Santos" (the album The Lab is derived from) is coming next week and Rockstar Games is giving away a few copies of it.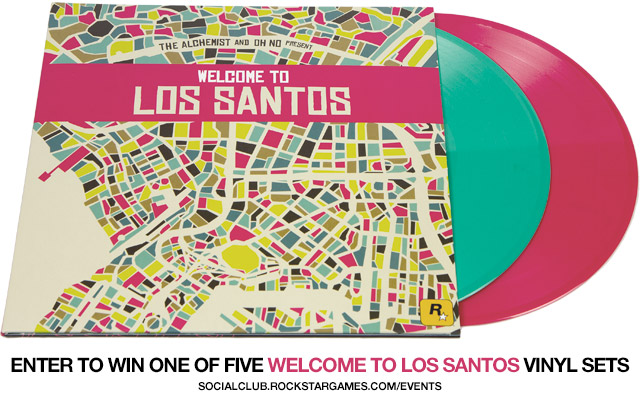 Welcome To Los Santos, the genre-spanning collection of original music that debuted with GTAV on PC and is coming consoles next month as part of the ILL-GOTTEN GAINS Update: Part Two, will be available on vinyl next week - but you can enter for the chance to win a copy before it releases. Enter by this Tuesday, June 30th at the Rockstar Games Social Club for the chance to win one of five Welcome to Los Santos vinyls at http://socialclub.rockstargames.com/events.

Featuring a diverse array of artists from across the musical spectrum – including Earl Sweatshirt, Little Dragon, Phantogram, Freddie Gibbs, Popcaan, Killer Mike, Tunde Adebimpe and Samuel T. Herring (from Future Islands) – the music of Welcome to Los Santos first launched compliments of the 'The Lab' in-game radio station hosted by Doctor No and the Chemical Bro (aka Oh No and The Alchemist) in GTAV for PC, and will be added to all four console platforms next month as part of the ILL-GOTTEN GAINS Update: Part Two.
NO PURCHASE NECESSARY. Void in certain countries and where prohibited. Must be 18 years or older. See
Official Rules
and
Privacy Policy
for eligibility details. Ends Tuesday, June 30, 2015.
Join the chat in the
forums
!